After years of hard work and challenges, Al Motahedoun on the track to deliver the early booked medical units and clinics to its owners starting from 2022!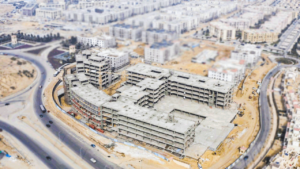 Based on our continuous progress and a well studied plan, we expect Eterna to fully operate in 2023. 
Your clinic or medical unit is ready to be visited from their owners.
You can check your own clinic or and available medical unit if you are interested in investing in the future of the healthcare industry in Egypt. 
Click to see the map project or to know more about the units you can send us your contact here.